LSEC Company
LSEC Company
 L iquid
 S tarter
 E ngineer
 C onsulting
Greatly appreciated on our internet home page!
We are your powerful associate partner for implementing of great drives of the heavy industry. On this homepage we like to introduce you our business and the achievements.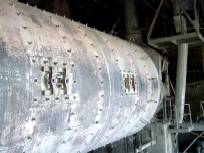 Proper performed implementings ensure you a optimal use and a long one duration of life of your system.
Through qualified implementings is done a adjustment of the needed torque with the setting torque of the motors.
From energy supplyer arrogated current limits could be adjusted and in doing so kept.
With the stable settings of the motor will prevent a "stalling", what have an positive effect on the long service life of the motor and driven engines and reduced the wear.
By an accurate, prompt and exact implementing you can reduced the starting dates "z" and "h" and with it the costs by purchasing of the devices can be lowered.
The system will so adjusted, that after finished implementing arise the best possible conditions for one smooth production.
© 2007 by LSEC Company   |   info@LSEC.de   |   deutsch